What our customers are saying about us?
I've been using Maids á la Mode and highly recommend their service. Breanna does an excellent job. I was home on her last visit and was very impressed by how organized and professional she was and all she got done. Try Maids á la Mode – it's well worth the money!
- Allison K.
This is a top notch company. Owner was very available, accommodated my hectic schedule, and the team who cleaned for me did an exceptional job. I really like that they're locally owned and that they use green cleaning solutions too.
- Kay B.
The service my cleaners provided were AMAZING! I'm a fan for life. My home is gloriously, upliftingly clean and they were super - friendly, considerate and so, so thorough. Already texted two people to recommend you guys. Thank you, thank you, thank you!
- Tarah K.
This is a top notch company. Owner was very available, accommodated my hectic schedule, and the team who cleaned for me did an exceptional job. I really like that they're locally owned and that they use green cleaning solutions too.
- Mary E.
Couldn't be happier. My team, Ashlee and Kayla, did an amazing job. True professionals and have been so easy to work with from start to finish. Can't wait to see them next time!
- John B.
I always appreciate MALM coming; all of their staff are friendly, professional and pay attention to detail. I highly recommend to anyone looking for a thorough and consistent service with top notch customer service.
- Claire T.
This was first visit with Christi and Angela. They did a great job. Listened to what my concerns and priorities were. Paid great attention to detail and really exceeded my expectations! I am very pleased!
- Rene E.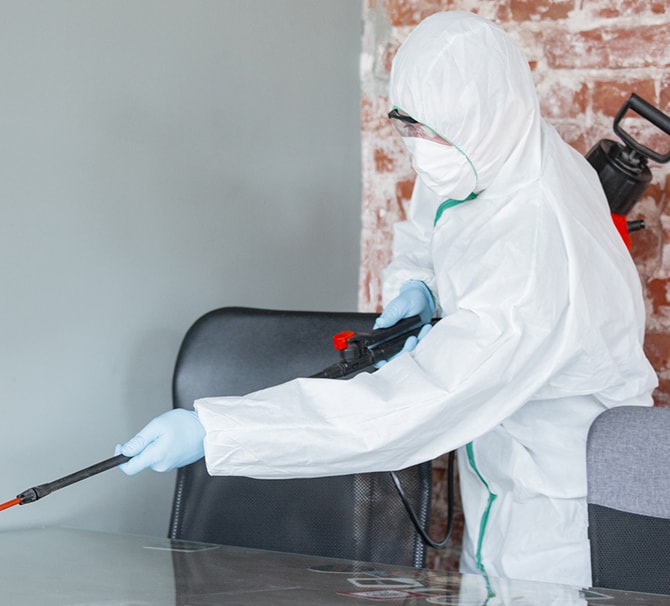 Surface Disinfecting Service
Surface disinfecting. We will use a hospital-grade pH neutral disinfectant that is on the EPA Approved List of Disinfectants for Use Against the novel coronavirus that causes the disease COVID-19 on all surfaces we typically clean in your office. This includes countertops, bathroom surfaces, doorknobs, sink faucets, refrigerator handles, etc.
Additionally, we will disinfect other "high touch" areas like TV remote controls, light switches, toilet flush handles, doorknobs, cabinet handles, microwave handles, and buttons. Be aware that when disinfecting surfaces the disinfectant needs to sit wet on the surface to work properly. As such, you may notify us of using cleaner than normal and not drying surfaces.
While in your office, cleaners will wear disposable nitrile gloves and will pay special attention to disinfecting often-touched surfaces throughout your office. Gloves are considered single-use and will be disposed of after each office is cleaned.
Your cleaners will sanitize their hands prior to entering your office. They will also wash their hands once in your home, and wash hands prior to leaving your office.
Floors. We will use the same EPA Approved, hospital-grade disinfectant to clean your floors unless you request we use a standard cleaner. Our disinfectant is a neutral pH and safe for all floor surfaces.
Cleaners will disinfect the things they touch before and after entering your office (mop handles, vacuum handles, tote handles, etc.)
As always, microfiber cloths are always cleaned and sanitized daily and are never used in more than one office.
We will under no circumstance allow a cleaner that is sick or has any flu-like symptoms to come to work.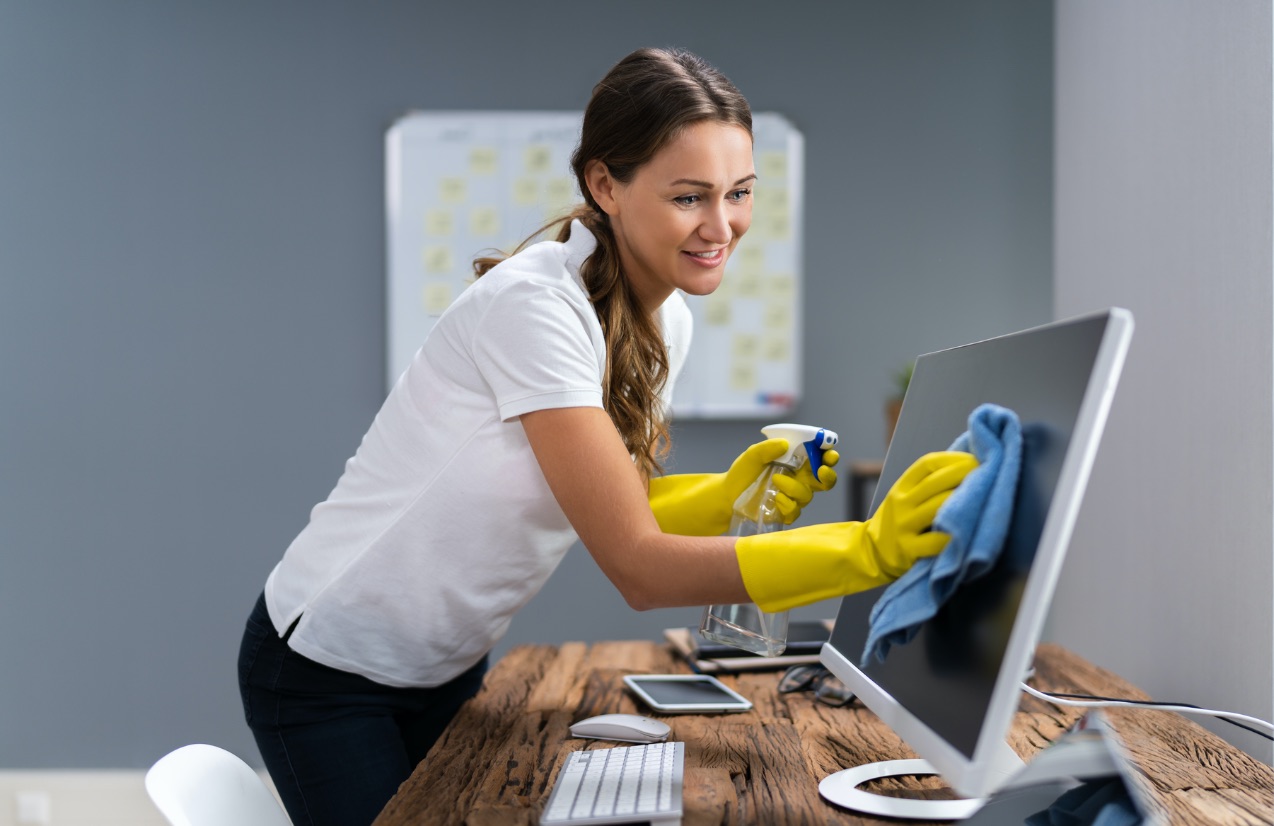 Customize depending on your budget
Maybe your office is small or has specific needs that we need to cover. Before your cleaning session, we will gladly customize your service to meet your goals.
If you have detailed chores you want us to cover or sanitize certain appliances or equipment, please tell us to customize your service.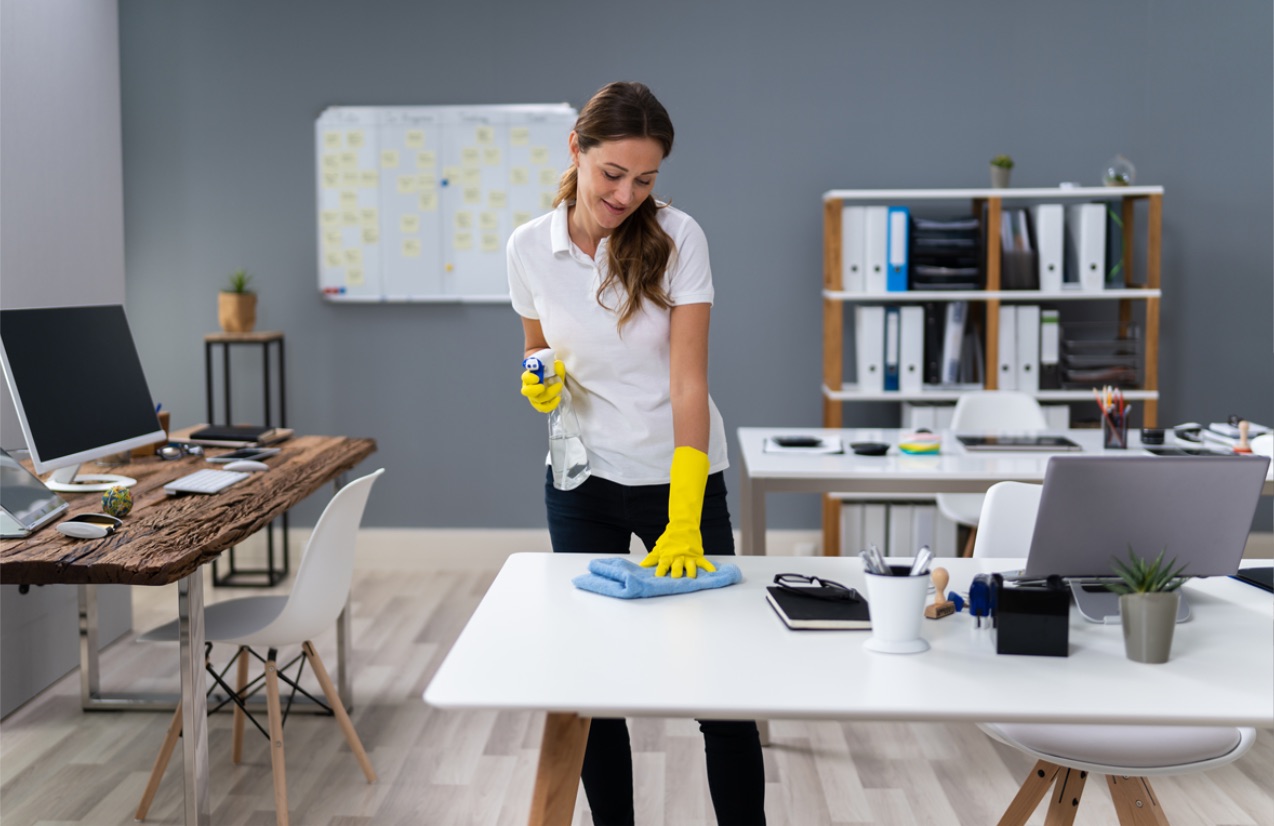 Cleaners you can trust
Maids a la Mode cleaners are experts in house and office cleanings, skilled in the art of wiping, vacuuming, and disinfecting high touch areas.
They are also recently trained to follow all precaution and preventive measures to prevent cross-contamination and the spreading of pathogens.
How we have made our service easier for you

Build and update your own checklist
Customize your service according to your specific needs and budget.

360 degree feedback rating system
Rate us after each service! We value your feedback and grow thanks to it.

Real people managed by transparency
Our cleaners are background-checked and fully insured.
our happy guarantee
If you're not happy, we're not happy. It's as simple as that. We perform to a high standard of service and offer a 24-hour guarantee of your cleaner(s) work. If you are unhappy with any aspect of your cleaning, please let us know within 24 hours of the service and we will come back to your home to correct the problem as soon as possible.
Office Cleaning Header Title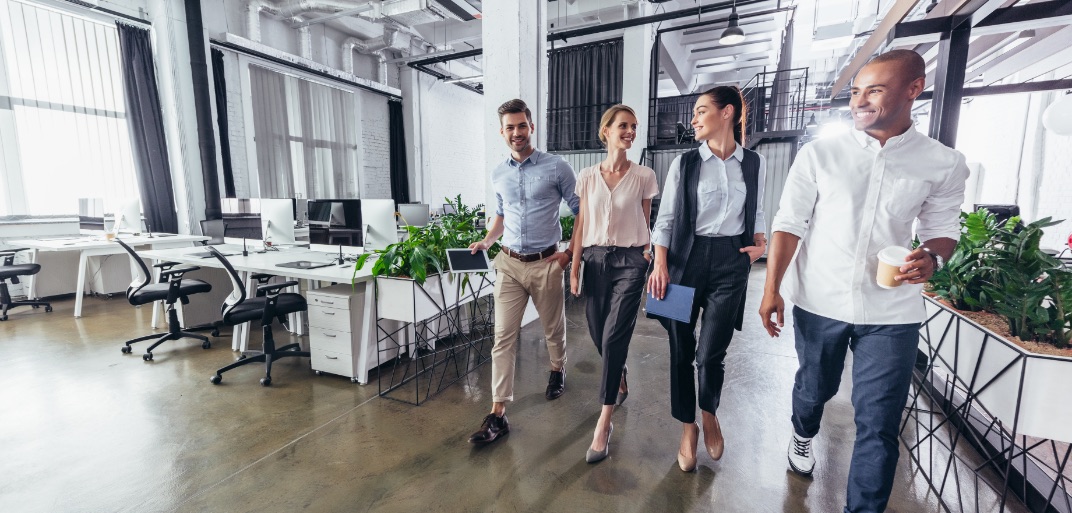 For quality results, choose Mobile Bay's highest-rated office cleaning services
Your workplace won't be in better hands! Stop worrying about cleaning your office or sanitizing the most touched areas. Maids a la Mode uses EPA-certified products and equipment to ensure the best results, not to mention strict protocols to avoid cross-contamination. Customize your service depending on your specific needs and book whenever you want.
Clients that love our service Lorem ipsum dolor sit amet, consectetur adipisicing elit, sed do eiusmod tempor incididunt ut labore Lorem ipsum dolor sit amet, consectetur adipisicing elit, sed do eiusmod tempor incididunt ut labore Lorem ipsum dolor sit amet, consectetur adipisicing elit, sed do eiusmod tempor incididunt ut labore
Frequestly Asked Questions
Lorem ipsum dolor sit amet, consetetur sadipscing elitr, sed diam nonumy eirmod tempor invidunt ut labore et dolore magna aliquyam erat, sed diam voluptua. At vero eos et accusam et justo duo dolores et ea rebum. Stet clita kasd gubergren, no sea takimata sanctus est Lorem ipsum dolor sit amet. Lorem ipsum dolor sit amet, consetetur
Lorem ipsum dolor sit amet, consetetur sadipscing elitr, sed diam nonumy eirmod tempor invidunt ut labore et dolore magna aliquyam erat, sed diam voluptua. At vero eos et accusam et justo duo dolores et ea rebum. Stet clita kasd gubergren, no sea takimata sanctus est Lorem ipsum dolor sit amet. Lorem ipsum dolor sit amet, consetetur
Lorem ipsum dolor sit amet, consetetur sadipscing elitr, sed diam nonumy eirmod tempor invidunt ut labore et dolore magna aliquyam erat, sed diam voluptua. At vero eos et accusam et justo duo dolores et ea rebum. Stet clita kasd gubergren, no sea takimata sanctus est Lorem ipsum dolor sit amet. Lorem ipsum dolor sit amet, consetetur
Lorem ipsum dolor sit amet, consetetur sadipscing elitr, sed diam nonumy eirmod tempor invidunt ut labore et dolore magna aliquyam erat, sed diam voluptua. At vero eos et accusam et justo duo dolores et ea rebum. Stet clita kasd gubergren, no sea takimata sanctus est Lorem ipsum dolor sit amet. Lorem ipsum dolor sit amet, consetetur