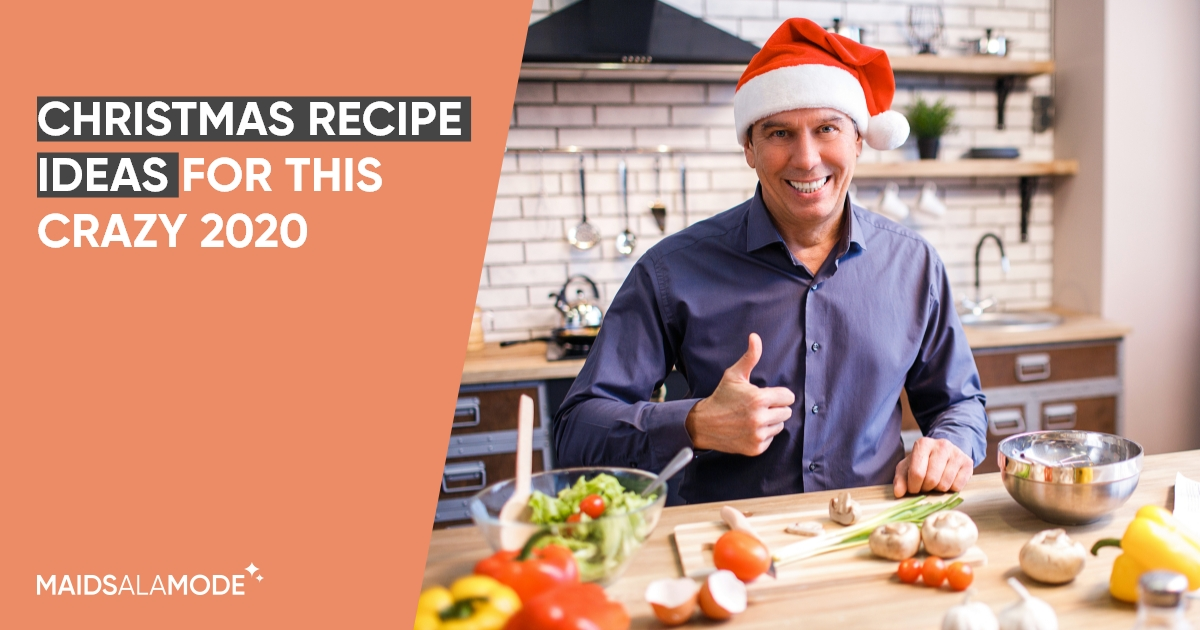 This year has been different, so why not do Christmas a little differently? Try some 2020 new normal Christmas recipes?
Say, try a turkey alternative, such as glistening glazed ham, decadent duck, or roast lamb.
If you're on board, get your chops around our hearty sharing recipes, Or as we like to call them, mouth-watering alternatives to traditional Christmas mains and desserts.
Alternative main dishes 
Consider experimenting on the following.
Miso-glazed roast ham
Savory, sweet, succulent – Miso-glazed roast ham has it all. The gorgeous centerpiece has a sticky, caramelized glaze made with spices, sherry, brown sugar, and miso – making it a treat for all the mouth and body senses. The trick is trimming the fat, mustard & sugar rub, and scoring and painting the outside with spices.
Stuffed venison saddle with prunes and brioche
No one can resist the combination of savory pancetta and sweet prune stuffing. The parcel of deliciousness has a deep color with rich flavor. The lean-game meat comes as a side, saddle, haunch, or shoulder, made into sausage or filtered into stead. It serves well with fruits, hard herbs, robust sauces, red wine, roasties, and red cabbage.
Marmalade glazed roast duck
Roasted duck is an easy and delicious alternative to turkey. Add marmalade and some sticky Seville oranges to enhance its flavor. It takes 5 minutes to prepare, and its small size fits a small gathering – kind of the best option amid the pandemic, right?
Cumin-spiced roast chicken
If you thought you could never forget Turkey, try roast chicken with pork stuffing. The spice rub in conjunction with sweet grape molasses results in an irresistible crispy skin. Coupled with the salted pistachio, it yields a fantastic flavor that will create a memory for four families.
Roast lamb stuffed with mint and apricot.
Take your roast lamb to another level with flavorful and fruity apricot and mint. It's a great addition to traditional herbs, including rosemary and garlic. 
Alternative Veggies
Try an Italian-inspired gnocchi dish, veg cake, or a cheesy truffle pudding to replace those nut roasts. Here are a couple of vegetable-based recipes. 
Parsnip, barley, and mushroom wreath
Nothing screams Christmas like an edible wreath, fully packed with winter veggies. The mushrooms add a rich umami flavor to bring out an earthly flavor off the root vegetable. Colorful roots and veggie crisps top it off for that added crunch. It remains fresh and tasty, making the right layer for after-Christmas sandwiches.
Cauliflower sage and chestnut cake
Turn the versatile cauliflower into a filling cake stuffed with Christmassy herbs and chestnuts. Serve it with your usual trimmings.
Parsnip gnocchi
Turn the Italian staple into an irresistible Christmas dish by adding a crunchy walnut coating to add some texture. Serve the crisp nuggets with toasted walnuts, grounded black pepper, and olive oil.
Beetroot and red onion Tarte
This tarte is designed to bring a splash of color to a beige plate of treats. Top it up with orange zest, a sprinkle of salt, and serve with grounded peppery salad. And yes, you'll have the impressive dish in 10 minutes.
Truffled parsnip with brioche pudding
Take a plateful of roasties veg and potato crisps from standard to premium, with thyme butter and crunchy hazelnuts.
Alternative desserts
And for deserts?
Christmas cake
Here you do not lack in options – from gingerbread cake with caramel biscuit icing, complete with coconut "snow" to rum and pineapple cake filled with Caribbean flavors.
Christmas pudding
Ditch the usual puddings and opt for pudding cheesecake, Christmas pudding trifle, or Christmas pudding ice-cream.
Mince pies and yule log
This Christmas, perk up your mince pies with puff pastry or baklava and try your hands on salted caramel yule log – and discover the best way to end the festivities.
In short, throw away the rule book and try your hand at alternative Christmas recipe ideas. And to have ample time experimenting on great recipe ideas, assign your cleaning to Maids a' la Mode. We will help you routinely disinfect and clean high-touch and other surfaces as per the CDC guidelines.  And yes, we wear disposable PPEs in every cleaning to keep your home is safe.