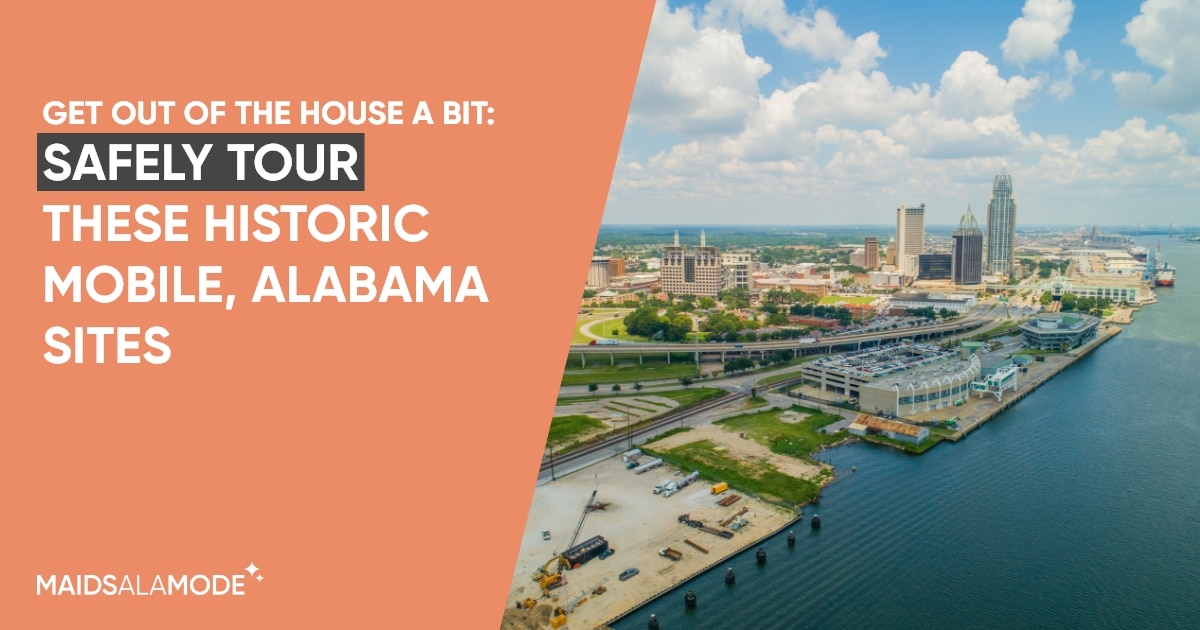 The COVID 19 pandemic has disrupted how things are done, especially in the travel and leisure industry. But don't let that mess your intentions of visiting the historic places in mobile Alabama. 
New health measures have been put in place to help stop the spread of the virus in public spaces, although these measures and restrictions keep changing over time depending on the prevailing circumstances. So if you are planning to visit these and other sites in Mobile, Alabama in September, you must check the COVID-19 restrictions during September, although we've researched the latest info and brought it to you, here.
These historic sites are in compliance with the safety and hygiene protocols put in place by the authorities — cleaned and sanitized surfaces, provide adequate water for their visitors to wash their hands, and have sufficient, high-quality sanitizers.
The USS Alabama Battle Ship Memorial Park
May be visitors want to visit the USS Alabama Battle Ship Memorial Park. Yes, it's a great destination to see the "Mighty A" which was launched and late decommissioned after World War Two. Here, tourists get the opportunity to get into the decks, mess, turrets, berth compartments, bridge, and captain's cabin, among others. By the time visitors are done, they have the first-hand experience of what it meant to the2nd WW war heroes to use this battleship.
Fort Conde
Besides, you might also want to visit Fort Conde that traces its origins to the French, who built it to defend their colony in 1702. This fort gives you a glimpse of what life in this defense facility was during the 18th century. You can take your entire family with you. The location offers family-friendly activities such as a colonial-themed photo gallery, a photoset with colonial props and costumes, and much more. 
Gulf Coast Exploreum Science Center
Historic Mobile Alabama offers much more than just war-related historic sites. If you marvel at the wonders of science, the Gulf Coast Exploreum Science Center is a place you shouldn't miss out on. The center provides interactive exhibits and an IMAX theater for educating and entertaining young people. You can learn a lot from the museum's permanent exhibits, which cover a wide range of topics including an interactive life science laboratory. This lab is an excellent resource for kids because they can learn about biology, health, and also conduct their own experiments.
Of course, these are not the only historic sites in mobile Alabama. Make sure to research some of the most appealing sites in this location that you can visit during COVID 19.And while you're out taking some time to explore the local Mobile history, contact Maids a la Mode of Mobile. These cleaning experts are proficient in providing top-quality cleaning and sanitization services in Mobile, Alabama, and its environs.  The team of expert cleaners uses naturally derived, non-toxic products to clean and disinfect high-touch surfaces and safeguard people and the environment against the dangers associated with COVID 19.