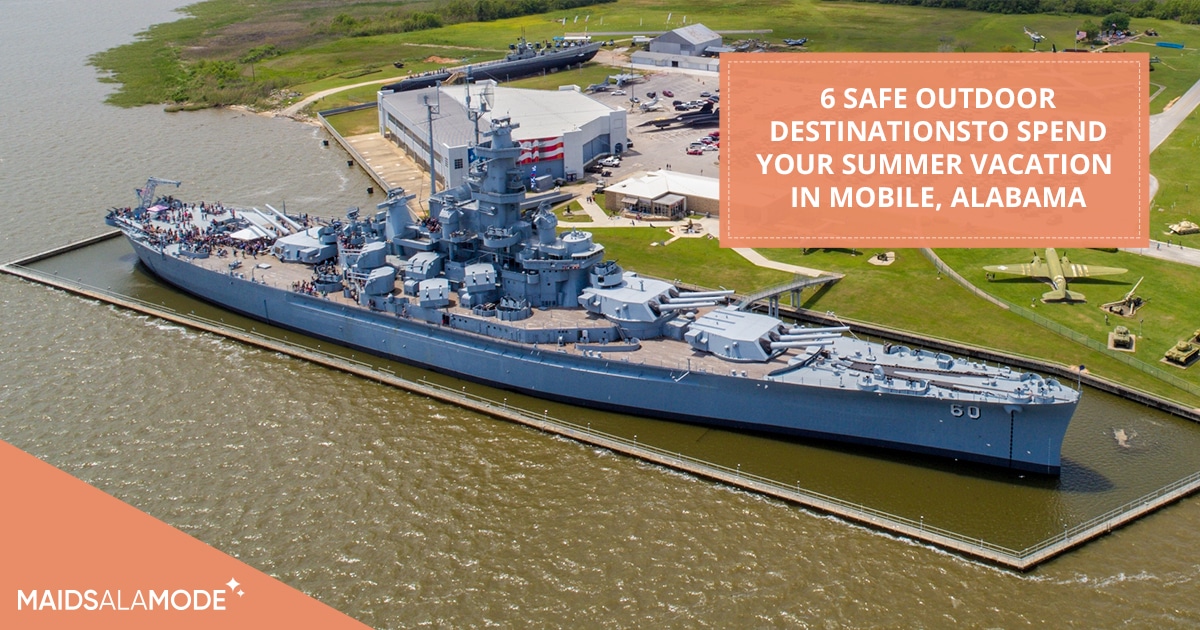 "Travel local;" that's what experts recommend for 2020 this summer. Throughout the US, businesses and attractions are closed or partially open with several restrictions, so it's natural this year we're going to struggle to find a seasonal destination. If you're looking for things to do in Mobile, Alabama, this is one blog post you have to read! We found some of the best places to stay safe and be in contact with nature.
With more than 720-acre of beautiful green areas and wetlands, Langan Park has plenty of room to stretch out, walk, and keep your distance. Quiet and peaceful walking trails are available and perhaps also the picnic areas. Try getting up one morning and walk the well-maintained Longleaf Pine loop trails on the south side. But, the Mobile Botanical Gardens and the children's playground are currently closed to avoid spreading the virus.
One of the most popular attractions in Alabama. Battleship Park is a destination everyone should check out. Currently, you may find several restrictions inside, but there's always the right path to walk, spots to birdwatch, and even for fishing. Typically you can explore the aircraft pavilion, the park's Memorial, but please check the official website to ensure they are open for the general public.
Recently re-opened, this 1,100-acre park is everything you'll want from a wildlife refuge. Take your household members for a biking or walking session, organize a camping day, or dive into their swimming facilities (check if they are available first). If you don't want to risk yourself and your family, there are more than 17 miles of hiking and biking trails, a soothing stroll surrounded by wildlife.
Bayfront Park is a small spot located a mile north of the Dauphin Island Bridge, where bird lovers and picnic enthusiasts must go. Local migratory birds roam by the coast, joined by the ever-present pelican, and maybe some egrets, gulls, and ospreys. Plan your day and contact the park to confirm accessibility.
In the Muddy Creek, you'll find 200 acres of restored wetlands and uplands, and 2.3 miles, easy to walk trail. By walking through the path, you will pass through several habitats, and you'll have many birding opportunities. Usually, this area is open during daylight, but please contact the park or check the official website for more info.
If you want a winner combination of parks and beaches, guide your feet to Cadillac Square in Dauphin Island. Cadillac Square is a historic site, once the home of Governor Cadillac, and the Lousiana Territory capital. The place is perfect for birding, walking, and enjoy nature without entering too much in it (if you want to, the previous sites are more fitting). Dauphin Island also offers beautiful beaches and other attractions, like camping spots. Check the official website to learn more.
We hope this "Mobile, Alabama, things to do this weekend" list was helpful. Have fun, and be safe during summer. Remember that we can clean your home when you're gone. Ask for our disinfecting and cleaning services for homes. Book your services on our website.