Renters often don't know all the rights they have when moving into a new property. Your landlord is legally obliged to ensure your rental offer suitable leaving conditions. This includes organizing a thorough cleaning of your rental property before you move in.
Nonetheless, this doesn't mean you shouldn't give your new home a good scrub once again. Whether you decide to hire experts in move in cleaning in Daphne or handle this on your own is completely up to you. 
However, if you decide to schedule professional cleaning services, you should know what to expect from your appointment. 
Should a rental property be clean when you move in?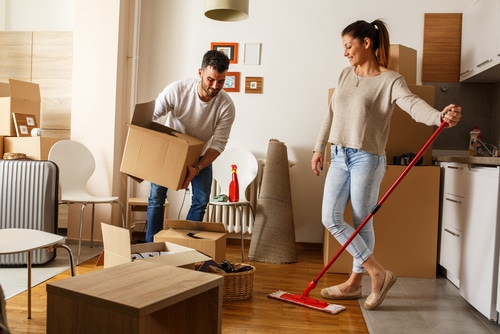 When moving into a new rental property, you and your landlord need to sign a lease agreement. In this agreement, a number of duties and terms are listed that both of you need to follow.
In general, your landlord is required to clean the rental before you move in. This typically entails cleaning the entire property, paying special attention to areas such as the bathroom and the kitchen. Furthermore, landlords should also fix any problems and check for heating, electrical, and plumbing issues. 
In some regions, a home inspector should perform a detailed assessment before you move in. However, this depends on the area where you live, so make sure to check local regulations beforehand. 
What does a move in cleaning include?
Even if your landlord handles the clean-up of your rental before you move in, you should still consider giving it another scrub. You can never know how thorough they were and whether they tackled every nook and cranny in your new apartment. 
However, since move in cleaning can be quite demanding and tiring, you should consider leaving it to professionals. They will handle everything with care and precision, following a comprehensive cleaning list. 
As for specific cleaning chores, move in cleaning is the most exhaustive type of cleaning since it covers everything included in both routine and spring/deep cleaning. Some cleaners may also offer you to add additional services such as cleaning the windows, washing the dishes, or doing laundry. 
Why should you hire the pros? 
If you're wondering why you should arrange professional cleaning rather than just do it yourself, there's a number of reasons, including:
They have experience. Expert cleaners who handle move in cleanings have practical knowledge and know what to expect during an appointment. They can anticipate some common challenges and apply efficient, time-saving cleaning solutions. 

They are meticulous. These pros excel at their job and are highly detailed when handling this and other types of cleaning. They will pay attention to everything and clean even those areas that are out of reach. 

They have the right tools. Some areas in your new home require special supplies and cleaning equipment. Luckily, cleaning pros have everything they need to remove all the traces of dirt, allergens, and even toxins from your home. Consider hiring cleaners who use

EPA-approved green cleaning supplies

for optimal results. 

They will save you time & energy. Owing to all the aforementioned perks, your cleaners can do the job much faster than you. This leaves you plenty of time you can use to complete other moving tasks or take a break and attend a show at the

Daphne Civic Center

.
How much does move in cleaning cost?
How much your move in cleaning appointment will cost greatly depends on a number of factors. For instance, if you decide to ask for additional tasks, you will need to pay a bit extra. So, it's better to discuss the pricing with your preferred cleaning provider. 
In general, all reputable cleaning companies will offer you a price estimate based on your specific cleaning requests. This is a great benefit since it allows you to customize your cleaning and pay only what you book. Steer clear of too low prices because they may include some hidden expenses.
Rely on the unrivaled move in cleaning pros in Daphne & beyond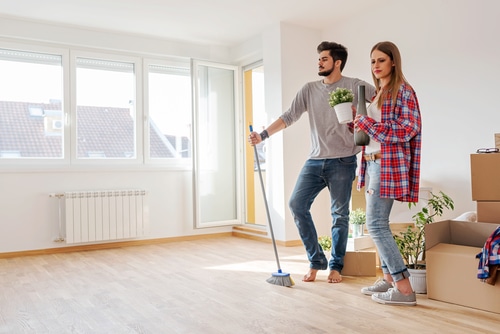 Start your life in your new home the right way – with a cleaning treatment that will free your home from dust and toxic chemicals. And Maids à la Mode is here to help you out by connecting you with seasoned cleaners who uphold the highest cleanliness criteria. Each cleaner we send maintains a review standard of at least 4.5 stars and boasts a minimum of two years of professional experience. 
What's more, they can assist you in getting your full deposit back upon moving out by delivering a comprehensive move out cleaning services with ease. Let us be by your side when you settle down in your new haven in Daphne. We work with the best of the best and we'll make sure they always have your back!