You've finally found your new safe haven and are ready to start a new chapter of your life. Whether you've bought a property or are renting an apartment, there's one step you should never miss: arranging in-depth cleaning before moving. When doing so, you'll have two options: DIY or booking expert move in cleaning in Daphne, AL.
Whichever one you choose, the most important thing is to make sure your home gets the best, most thorough cleaning treatment possible. You may also be required to clean some areas before moving out of your old home, too, so make sure to check your lease agreement.
Either way, cleaning is an essential aspect of moving, so it's important that you learn a few important things and ensure your new home is sparkling clean when you move in with your family. 
Should you clean a house before moving in?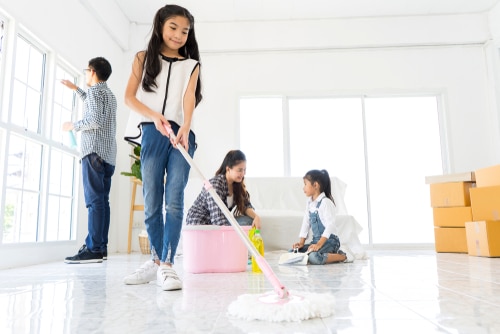 Although rental properties should already be clean before you move in, it's generally advisable that you arrange for another cleaning treatment. Former tenants or your landlord might have cleaned the property, but there's no guarantee that they've cleaned everything.
Thus, you should definitely arrange for another clean. Otherwise, you and your family might face some of the following problems: 
You may get down with a cold or flu as a result of contaminated surfaces you come into contact with. 

You may experience asthma attacks if you suffer from this condition due to remaining allergens such as dust and mold. 

You can also suffer from severe allergic reactions caused by all the hidden toxins and allergens in carpets and other areas. 

Pregnant women and children are highly vulnerable, so any traces of toxic chemicals, dirt, dust, germs, mold, and other pollutants can cause serious health problems.
Fortunately, you can easily avoid this by simply cleaning your new home once again before moving in. You'll get even better results if you schedule a professional cleaning appointment because expert cleaners follow important IICRC cleaning standards and guidelines, making sure their services meet the safety criteria. 
How do I clean my house before moving in?
If you decide to clean the place on your own, you need to come up with a plan. Move in cleaning is quite comprehensive, entailing a range of different tasks you need to complete. It's easy to get overwhelmed, especially if you need to finish other move-related arrangements. 
Don't know where or how to start? Here are a few suggestions:
Create a checklist. If you're worried you'll miss cleaning an important area, come up with a checklist you'll follow while cleaning. This will make your job easier and more efficient because you'll always know exactly what comes next. 

Gather the supplies. Check if you need any additional cleaning products for some gentle surfaces. Make sure you have everything before you start cleaning. Otherwise, you'll need to stop in the middle of the process to go for more supplies. 

Ask your family for help. You have a lot of areas to clean and need to do it meticulously. It will take you a lot of time to do it yourself, so make sure to involve your family. Assign different tasks to each family member and get down to business. 

Do it from the top. This entails cleaning the ceilings and lighting fixtures first and then cleaning downwards. This way, you won't have to clean the floor and furniture twice. 

Start with the kitchen. This is one of the most important areas, so make sure to start there. This will free up the kitchen if you decide to take an occasional break over a cup of coffee or have something to eat. 

Move to the bathroom. As another important room in your home, the bathroom also requires a thorough clean immediately after your kitchen. Be as detailed as possible because this area hides a lot of germs. 

Tackle the rest of the home. After cleaning the bathroom and kitchen, you can move to the rest of your new home. Make sure to finish one room before moving to the next one. 
Book with #1 move in cleaning experts in Daphne, AL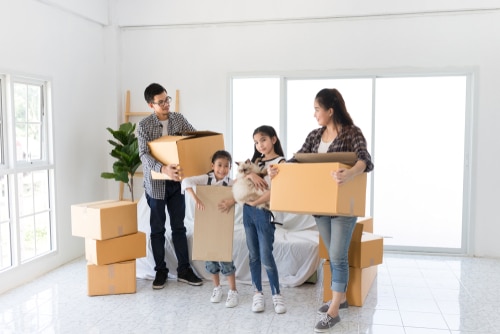 Instead of dealing with bathroom germs and kitchen grease, why not take some time off and visit the Daphne History Museum while the pros deal with cleaning chores? Maids à la Mode can make this happen in no time by sending a crew of experienced, qualified, and positively reviewed cleaners. 
In addition to exceptional move in cleaning, they can also provide you with a time-saving move out cleaning package and help you go through the moving process without any hassle. Book today!