For some people, cleaning a house is a way to relieve stress, for others, it's a source of stress. Either way, it's a task that needs to be done and there's no way around it. Well, unless you leave it to the experts for house cleaning services in Fairhope, AL. In that case, you need to know more about what house cleaning services include and what residential cleaning actually is.
For a spotless, healthy home, you should also know more about the cleaning process itself, which will help you clean your home like an expert.
How often should I clean my house?
Chores might be boring, but they are crucial for creating a fresh and healthy home environment. This is why you should try cleaning on a regular basis. This doesn't mean that you have to clean every day. On the contrary, certain cleaning tasks don't require your attention more than once or twice a year.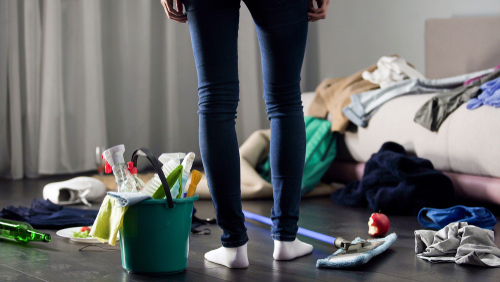 Daily cleanings: Simple tasks that you should do every day include making your bed, washing the dishes, doing the laundry, sweeping the floors, wiping the kitchen surfaces, and sanitizing the kitchen and bathroom sinks.
Weekly cleanings: Every week, you should mop and vacuum your floors, sanitize the sponges, dust your surfaces, change and wash your sheets, scrub the bathroom, and clean your microwave.
Monthly cleanings: Dusting window blinds, cleaning lighting fixtures, vacuuming the vents and woodwork, and cleaning your vacuum cleaner, dishwasher, and washing machine can be done once a month.
Three-to-six-monthly cleanings: Every three to six months, you should wash your pillows and comforters, clean the kitchen range hood and the fridge, clean areas around and behind your furniture, clean the inside of your oven, and vacuum mattresses.
Yearly cleanings: Finally, when it comes to yearly cleanings, you need to clear out your gutters, have professionals deep clean your carpets and upholstery, clean the drapes and curtains, and deep clean your windows.
While some of these duties, such as cleaning the inside of the oven or window cleaning, are included within professional cleaning packages, others require your attention.
How long should it take to clean a house?
There are so many interesting things to do in Fairhope, such as exploring the Fairhope Museum of History, so the last thing you need is to spend an entire day cleaning. So, how long will it actually take you to clean your home?
This greatly depends on how big your home is and whether you've cleaned recently or not. If you just want to tackle some simple tasks, you can do it in an hour or so. For a more detailed clean-up, you will need up to five hours for a large home with several bedrooms and two bathrooms.
Cleaning professionals, of course, are more skilled at cleaning so they can do it faster than you, especially if you hire a team of reliable experts. A crew can handle your cleaning chores quickly while still providing you with a high level of quality and pristine home.
How do I make my house easier to clean?
If you really don't like cleaning, you can try making it more fun and enjoyable. This will make your cleaning task easier and you'll complete it before you know it. The easiest way to get a spotless home is to hire the best cleaning experts in Fairhope. However, you'll probably have to clean every once in a while, so try doing the following:
Play some music. This will get you in the cleaning mode and you'll have fun while doing your chores.
Get help. Whether you call your friends or let professionals come to your rescue, this will take all your cleaning troubles away.
Get all the supplies. You should gather your cleaning products before you actually start cleaning. This will help you finish the task more quickly. Make sure to check the National Institutes of Health website to learn more about household products and safety tips.
Where to find the best cleaning services in Fairhope? Contact Maids à la Mode!
If you're tired of cleaning and want more time for yourself, we have the perfect solution! We can send an experienced, highly qualified team to handle your cleaning while you spend time doing the things you love.
Maids à la Mode brings you the second-to-none house cleaning Fairhope, AL is truly proud of. You just need to pick a service that you want and we'll set things in motion. You'll have a spotless home before you know it!