There's no better way to start your life in a new home than cleaning your apartment like a pro before moving in. This is a crucial step because you can never know how clean your new place actually is. In addition, cleaning it after you've moved in would be more difficult and time-consuming.
However, if you're on a rather tight schedule, you can always hire the experts for move in cleaning in Mobile, AL to handle this task while you plan other parts of your moving process. If you decide to handle move in cleaning by yourself, you'll find it helpful to learn the best ways to clean when moving in.
How clean should an apartment be before moving in?
When moving into a new home, you shouldn't neglect the importance of move in cleaning. This step is crucial for preparing the apartment for your family and ensuring that you move into a healthy, clean and fresh environment.
So, how clean should your new home actually be? Simply put, the cleaner, the better. If you're renting an apartment, your landlord is legally obliged to handle certain improvements and cleaning tasks, but you should still do some cleaning on your own to be certain that your space is spotless.
What's more, this will give you an idea of how clean the apartment should be when you leave it (if you decide to move out at some point).
Professional cleaning standards
If you decide to hire professional move in/out cleaners in Mobile to help you out, you'll be glad to hear that your new home will be squeaky clean. These cleaning professionals follow the highest hygiene standards, so your apartment will be cleaned to the last detail.
What's more, trusted expert cleaners employ sustainable cleaning practices, so they can remove all the allergens, toxins and chemical residue that previous tenants might have left. So, if you're still wondering how clean your new home should truly be, try to meet the experts' norms.
How do you do a moving in cleaning?
Move in cleaning isn't a simple task since it's more demanding than regular cleaning. You need to pay attention to some areas you might otherwise neglect or use more effective cleaning supplies.
Coming up with an efficient way to clean your apartment upon moving in will save you a lot of time and effort while also providing you with better results. You may even have time to enjoy a relaxing stroll along the Mobile River.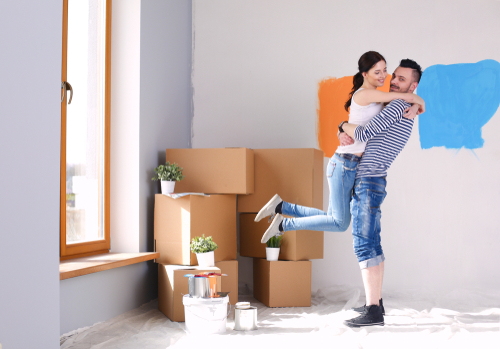 Here are a few helpful cleaning tips that can make your move-in clean-up more organized:
Clean from the top. Cleaning from the top down is the most efficient way to deal with dust. This way, you won't have to go back to re-clean the areas, but simply work your way down from the ceiling fans and lighting fixtures to the floors.
Deep clean the cabinets and closets. Rarely do people consider the interior of their cabinets and closets. Yet, it's a must-do task on professional cleaning checklists for a reason.
Disinfect the bathroom. Since this area requires a thorough scrub, don't skip anything. Be as meticulous as possible, dealing with every single spot. You should also replace the toilet seat.
Tackle the appliances. Kitchen appliances also require special cleaning attention, so make sure to deep clean them. The fridge, sink, oven and microwave should be disinfected, but make sure to use a product that won't damage the finish.
We bring you move in cleaning experts in Mobile, AL beyond compare
Maids à la Mode can help turn your move in cleaning into a true pleasure by matching you with unmatched cleaning superstars. Not only will they clean your new home to perfection, following a comprehensive list of tasks, but they can also help you get your full security deposit back from your landlord.
What's more, with the cleaners we work with, you also get superior cleaning quality and outstanding customer experience. So, forget about your cleaning troubles – let us send you the best move in/out pros in the area!